What is your winning percentage?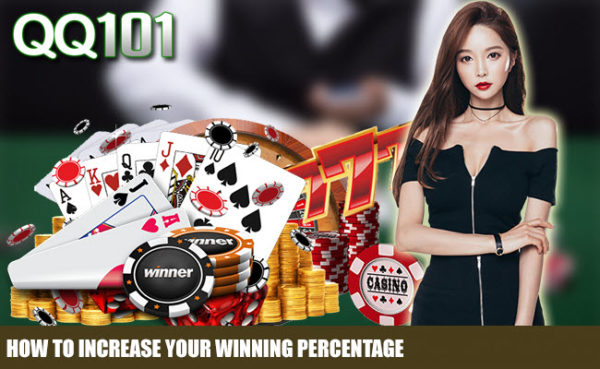 I was in Las Vegas this weekend, speaking at the Trader's Expo. I was not one of the paid attendees or one who paid to be able to have my own Bronze Channel. Just an independent trader and money manager asked to come talk about technical analysis and options. The question above came after my last talk on Saturday, at the end of the conference: What is your winning percentage?
I could see why it was being asked. Many individual traders focus on this and in fact one of those marquee speakers touted their 90% winning percentage in the marketing literature. So the gentleman was a little put off with my response. I told him that winning percentage is irrelevant and I no longer track it. I might have interest in it if the woman above was trying to help me improve it, but that would cause other problems.
I did not leave the questioner hanging there though. I went on to explain. You can have a 90% winning percentage and be a lose overall. Support all of your wins were small, about a 1/4 of 1%. If you lost just 2.25% on the other 10% you are break even as a trader. How can that happen?
Many that claim this win rate run a strategy of selling naked puts. They sell them far enough out of the money to have some comfort that they will not be exercised against, maybe two or 3 standard deviations in price movement away. For that there is usually little reward. The problem is when the stock price moves by more than that. It does not happen often but I am sure you can recall the time when your biotech stock drug trial failed, or Amazon decided to conquer the business your position is in. In these cases losses can mount quickly.
Conversely you can be a successful trader and win only 25% of the time (probably less too). Buying stocks and using a 2% stop loss can lose 75% of the time and still be profitable if you let the winners run and they reach only a 6% return.
Both of these scenarios are counter-intuitive for those that have not thought more deeply about it. Risk management is far more important that winning percentage. Focus your time there.
If you like what you see above sign up for deeper analysis and trading strategy by using the Get Premium button above. As always you can see details of individual charts and more on my StockTwits page.
The information in this blog post represents my own opinions and does not contain a recommendation for any particular security or investment. I or my affiliates may hold positions or other interests in securities mentioned in the Blog, please see my Disclaimer page for my full disclaimer.
blog comments powered by

Disqus
Gregory W. Harmon CMT, CFA, has traded since 1986 and held senior positions including Head of Global Trading, Head of Product Development, Head of Strategy and Director of Equity. (More)