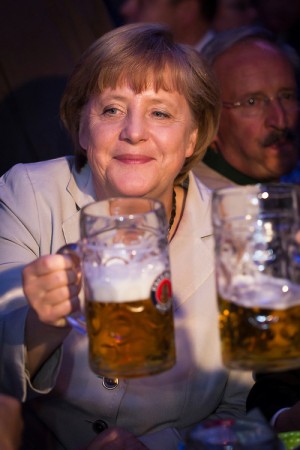 ---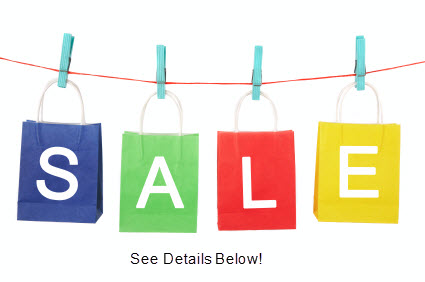 ---
Clearly Angela Merkel has ramped up the partying with the continued bounce in the German DAX. She was drinking one mug when I talked about the possibility of a retest of the breakdown levels here last week. And as the DAX passed through the breakdown zone she moved to the double-fisted stance above.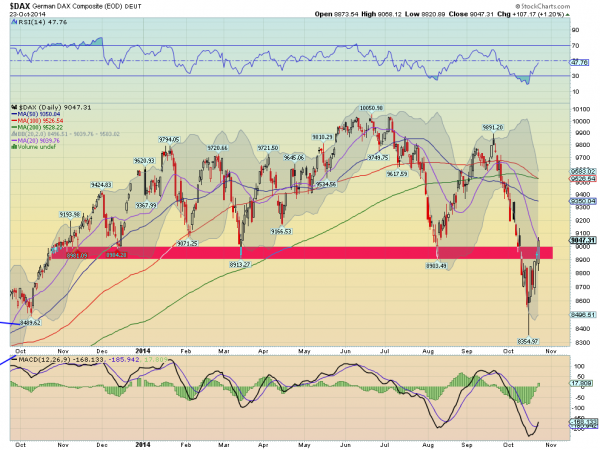 But I am sorry to tell you Angela (if you can still hear me after all those beers), that the DAX is not clear of trouble yet. In fact if you can see the chart above mein Chancellor, there are two things to watch for before you can loosen the lederhosen and start singing songs. First is that pesky purple line, the 20 day SMA. A close above that, and even better over 9200, will be a victory more fun than when East and West Berlin were reunited. Second look for the RSI to climb and stay above the mid line and preferably over 60. Until these happen, maybe you should put down the beers and have a few sausages to sober up. The down side is still a big risk.
Dragonfly Capital Views Anniversary Celebration
For a limited time the Opportunity to join the Dragonfly Capital Views Premium Membership on an Annual basis is available for only $618. And every new Annual or converted subscription gets a free copy of my book.
This is nearly 20% off of the standard annual subscription price and over 40% off of a rolling monthly membership! Plus you get my book. Don't miss this limited opportunity! Sign up here.  Sale ends October 30th.
Gregory W. Harmon CMT, CFA, has traded in the Securities markets since 1986. He has held senior positions including Head of Global Trading, Head of Product Development, Head of Strategy and Director of Equity. (More)

Recent Posts

Archives