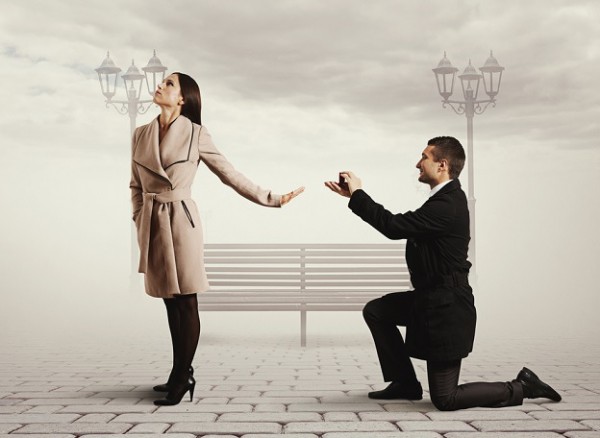 The engagement season is fast approaching with valentine's Day only 2 weeks away. Between this season and Christmas diamond dealers do a hell of a lot of their business. All is great when you know the answer before you ask the question and put a diamond on her finger. But what happens when the answer is not what you planned? Yuck.
You cant just crush that diamond even though that's what you might want to do. Its the hardest substance on earth. They make big mining drill bits out of it, for gosh sakes. If you really need to break a diamond look to stock charts instead. They happen and break, both up and down, all the time.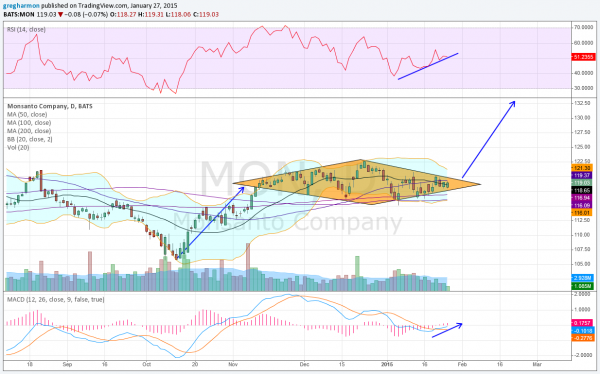 The chart in Monsanto ($MON) is one example. This stock shows a clear diamond has formed in the orange space. Starting in a tight consolidation that expands and then tightens again. This pattern is often talked about as a topping pattern, but it can be a continuation pattern as well. From this chart a continuation higher is where I will place my bias.
That is because the momentum indicators are turning to the upside. The RSI is making higher lows as it rises and the MACD has crossed up and is rising. A move out of the diamond looks for a comparable move to the one that preceded entering the diamond. In this case a break higher would target the 132.50 area.
With that kind of a gain maybe you don't need to crush that diamond engagement ring, but just use it as a down payment on the next bigger one for a better girl.
Get my book, Trading Options: Using Technical Analysis to Design Winning Options Trades.
Want to learn more about Dragonfly Capital Views?
Dragonfly Capital Views Performance Through January 2015 Expiry and sign up here
Gregory W. Harmon CMT, CFA, has traded in the Securities markets since 1986. He has held senior positions including Head of Global Trading, Head of Product Development, Head of Strategy and Director of Equity. (More)

Recent Posts

Archives