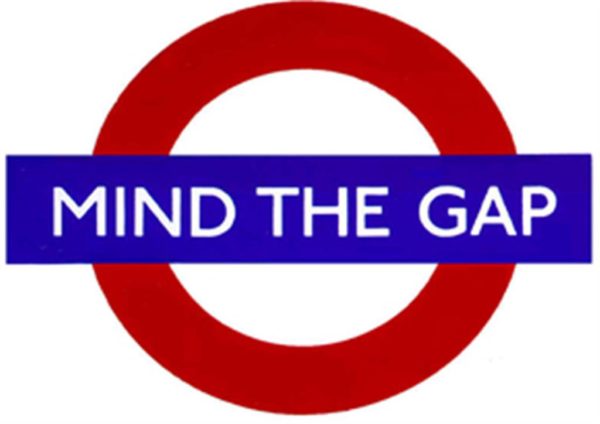 Walmart ($WMT) stock was trading at over $90 at the beginning of 2015. That was very short lived. Before Martin Luther King Day it had started moving lower. The move accelerated in August and then again in October. 11 months later it found a bottom at about $56 in November. The stock had lost 38.2% of its value.
The bounce that started the continued to a 38.2% retracement of the downward path in April, a great start at a recovery. But then it started to sell off again into its earnings report last week. A very upbeat report made for a quick rebound and the price is making a new 9 month high, just over that 38.2% retracement. It has moved into the gap down from August.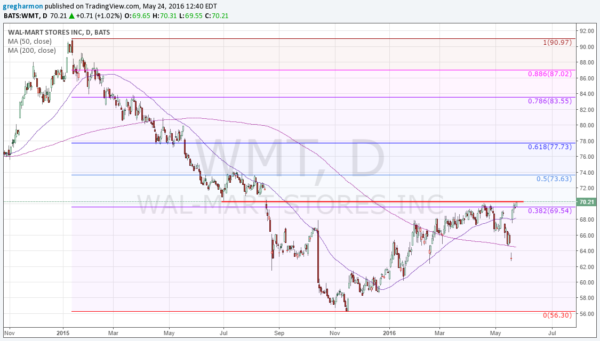 Will it continue to move higher and close the gap? That much seems likely. But there may be a pause or stall at that point. Despite the positive trend and Golden Cross in the daily chart, the weekly chart below shows a high traffic area just above. The rectangle from 72.25 to 80 highlights a range that the stock traded in for 21 months. There is a lot of price history there.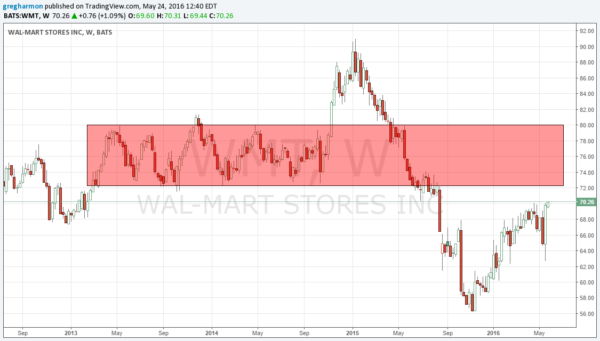 It does not mean that the stock will stop in its tracks at this gap or when it hits 72.25. But there is more likelihood that it takes some time to move from 72.25 through 80 as it works off the history. This would be a good time to add downside put protection or employ a stock replacement strategy. Stock replacement is when you sell the stock and buy at-the-money call options.
With the stock recently going ex-dividend and not expected to go ex- again until August 10th, Using the August Expiry calls allows you to take off some risk and continue to participate in the upside. You can always exercise before the ex-date to grab another dividend.
Help me celebrate 6 years of blogging. Between now and Memorial Day join Dragonfly Capital Premium and get either a 10% discount or 2 bonus months when you purchase an Annual Subscription.
Want to learn more about Dragonfly Capital Views?
Dragonfly Capital Views Performance Through May 2016 and sign up here
Gregory W. Harmon CMT, CFA, has traded in the Securities markets since 1986. He has held senior positions including Head of Global Trading, Head of Product Development, Head of Strategy and Director of Equity. (More)

Recent Posts

Archives