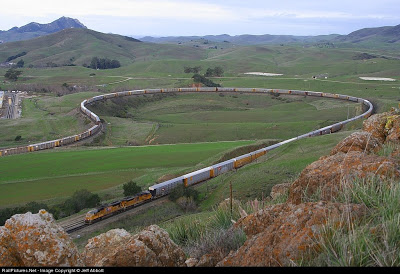 Transportation stocks have been on my radar for a few weeks, looking for a potential u turn. They looked to have fallen off at the end of last week as they fell back. But Monday the found support and bounced. This made a higher low and brought them back into focus. Today the move higher made an important new high and now it is time to buy.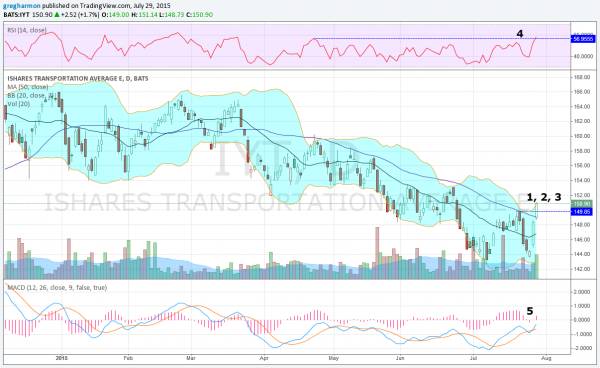 The chart above shows 5 reasons to get involved right now. First and most important, the price is making a new higher high. Coupled with the higher low last week makes for the start of a trend higher. Next, The price broke above the 50 day SMA. This was the first time it closed above the 50 day SMA since March, the start of the move lower, and it did so on strong volume and a long bullish candlestick.
The Bollinger Bands® are opening higher as the price is rising. This is another plus for the Transports. Moving to the top of the chart, the RSI is moving into the bullish zone and rising as it makes a new 4 month high. Finally, at the bottom, the MACD is is crossed up and rising, about to move into positive territory.
I posed the question 2 weeks ago about what will happen to the market if the transports turn higher. It just might be time to find out.
Get my ebook, Markets for 2015 and Beyond, a long term forecast with all proceeds going to charity.
Want to learn more about Dragonfly Capital Views?
Dragonfly Capital Views Performance Through July 2015 Expiry and sign up here
Gregory W. Harmon CMT, CFA, has traded in the Securities markets since 1986. He has held senior positions including Head of Global Trading, Head of Product Development, Head of Strategy and Director of Equity. (More)

Recent Posts

Archives