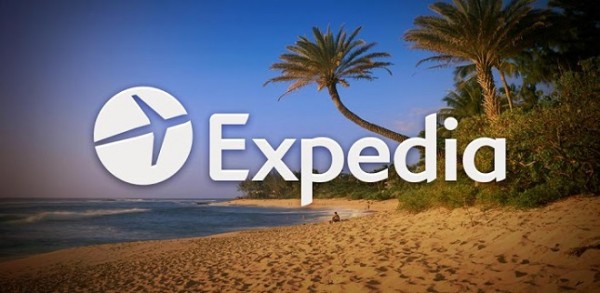 Expedia, $EXPE, started moving lower in November. After a pause in a bit of a stair step, it fell to a low eventually in mid February. Since then it has been trending higher in a channel. Thursday after the close it reports earnings. Into the report the stock is sitting at the bottom of that rising channel and below its 200 day SMA.
It has momentum moving sideways, not showing a bullish or bearish bent. And the Bollinger Bands® are flat as well. Not a chart to get your attention. But the stock moves about 9% on average for earnings, or about $9.65 at today's price. That gives a range of 99 to 118, by tomorrow. Options are pricing in a smaller $7.50 move.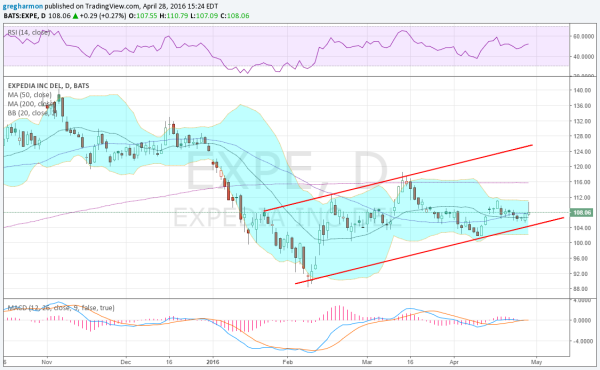 Which way will it go? I do not know. But the options open interest gives a possible clue. There is a 110/116 1×2 Call Spread sitting there. This trade looks for a move in the stock higher, preferably to 116 and not above by tomorrow. If you bought it right now, for about $1.00, it is profitable on a close between 111 and 121 tomorrow. It takes a margin account to do this trade though.
You don't have to have margin or follow that trade to have a shot at making money on that strategy though. Another choice would be to buy a 110/116/122 Call Butterfly. This just adds a long call at the 122 Strike to the 1×2 Call Spread to limit the upside. It takes no margin and only costs 35 cents more, so it is profitable on a close between 111.35 and 120.65 tomorrow.
This is the exact type of analysis given to Premium Users on earnings trades every day.
Want to learn more about Dragonfly Capital Views?
Dragonfly Capital Views Performance Through April 2016 and sign up here
Gregory W. Harmon CMT, CFA, has traded in the Securities markets since 1986. He has held senior positions including Head of Global Trading, Head of Product Development, Head of Strategy and Director of Equity. (More)

Recent Posts

Archives