About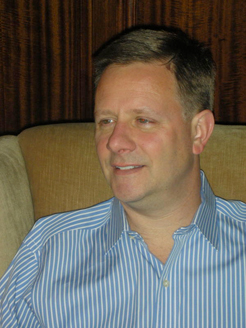 Gregory W. Harmon
 CMT, CFA, has traded since 1986 and held senior positions including Head of Global Trading, Head of Product Development, Head of Strategy and Director of Equity at JP Morgan, State Street and BNP Paribas.  He is the author of 
Trading Options
 and founder and president of Dragonfly Capital Management, where he currently provides money management, expert technical analysis and trading ideas using stocks and options. This happens through two businesses: Dragonfly Capital Managed Accounts, an asset management firm investing for clients in separate accounts, and Dragonfly Capital Views, a premium trading and subscription newsletter. He is also an adjunct Professor at Case Weatherhead School of Management, teaching classes in Risk Management within Portfolio Management.
Contact greg@dragonflycap.com for information on Managed Accounts.
The subscription premium service starts with an in depth Technical Analysis of the Macro Markets and their influencers. Reviewing the Equity Indexes, Gold, Oil, Bonds, The Dollar, Foreign Markets and Volatility and assessing the upcoming week. This is delivered Saturday morning. On Sunday you get 5 exclusive trade ideas culled from reviewing over 1000 individual charts. Additionally there are 5 more ideas that I offer high level analysis to the public, but then expand with detailed triggers, stops, support and resistance levels and profit targets and how to adjust them only to premium users. The Top 10 Trade Ideas are screened against the potential to provide a 5 – 10% return in under 10 trading days. During the week I offer updates when pertinent to these trades or the market mood. I also offer 1-3 additional trade ideas nightly, with the same detailed trading plan. These could also be good set ups from the charts but also earnings related or a pairs trade idea. These mid week ideas are options focused. Many trades are proposed with both stock and options idea, and sometimes several options trades depending on your risk tolerance. So there are over 50 trade alternatives offered each week. Finally, you get access to me, to ask about these trades, the market or anything else.
All premium material is posted to the blog under the premium page. You can subscribe to receive it via e-mail or RSS feed. I also post it with a link on both StockTwits and twitter.
In summary you get 40-50 trade ideas and an expert technical review of the macro market each week.
A sample week of Premium posts:
Macro Week in Review/Preview January 27, 2017
Top Trade Ideas for the Week of January 30, 2017: The Best
Top Trade Ideas for the Week of January 30, 2016: The Rest Premium
Premium Earnings 1-30-17: Mastercard and UPS
Premium Earnings 1-31-17: Apple and Electronic Arts
Premium Earnings 2-1-17: Facebook and Tractor Supply
Premium Earnings 2-2-17: Amgen and Amazon
You actually get 4 or 5 earnings trade posts per week.
There are also free posts that are often high level overviews of the premium articles and macro economic events, from the Top 10 Trade Ideas for the Week, Macro Week In Review/Preview, and Sector Analysis.  The Top 10 Trade Ideas are screened against the potential to provide a 5 – 10% return in under 10 trading days.  The Weekly Macro Review/Preview is an inter-market analysis of external factors influencing the equity market and those equity markets themselves.  Additional posts during the week will deal with interesting timely topics and educational opportunities presented in the daily charts.
Customized analysis is priced upon request.
contact me at greg@dragonflycap.com