The Case for Lower Longer via Pimco's Tony Crescenzi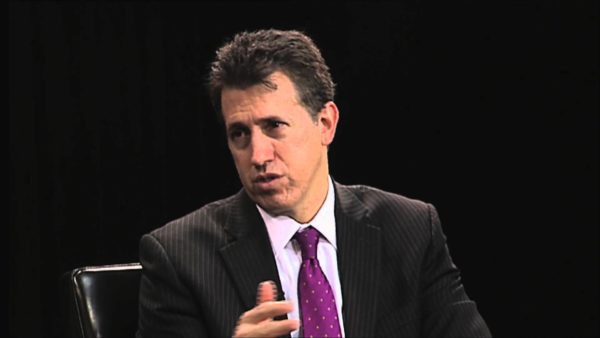 I am going to step out of my normal pattern of giving you a trade idea on an individual stock this afternoon to share with you notes I took at a luncheon event today. The CFA Society of Cleveland today hosted Tony Crescenzi, PIMCO, EVP, and Market Strategist. The talk was billed as Global Macroeconomic and Investment outlook.
I went armed and ready to find out what a Bond manager might have as insight into Global markets, especially his views outside of Bonds. Most of my readers will know I am skeptical of long time bond managers having a prescient view on Equity and Commodity markets. With a one way market in Bonds for the last 30 years it seems silly to think that all correlations will remain in tact if and when bond prices change course. I was excited as the possibility to probe that issue.
What I got was something completely different and interesting. Mr. Crescenzi did not pull a Bill Gross or Jeff Gundlach and start talking about how policies will impact bonds and then how that will impact equities. Instead his talk focused on why global short term interest rates will remain low through the end of the decade.
This does not mean that US interest rates will not rise. He sees a rate hike in December. But that rates over the next 4 years have many global impediments that will keep them low. He noted that the BOJ plan to peg the 10 year JGB at zero is a very big deal. And also with the help of his adviser to the Investment Committee, Ben Bernanke, that so long as private sector job growth continues over 150,000 month that Janet Yellen and FOMC see that as unsustainable and inflationary.
The key to his arguments are 5 points. The first is that household spending habits have changed since the financial crisis. Household debt has declined and this has led to more saving. Less personal debt and spending makes for changes in growth. And he believes that these changes can be long lasting as they were following the change in spending in the years following the great depression.
He sees that there is a power struggle in China and this has moved GDP there lower. To make a long nuanced story short the sees Xi Jinping remaining powerful and controlling growth that will bottom out at around 6%. But without any major changes to Chinese consumer spending habits. They will continue to save.
Next, the demographic picture favors low growth. An aging population leads to slow growth. Enough said. The next point was credit growth would continue to be slow. Downsizing lifestyles and living space has led to a shrinking money supply. That shrinking money supply was exactly what Bernanke feared in the financial crisis, as a student of the great depression. It happened there, and this is why he printed so much money. To avoid the same outcome.
Finally, he sees that the growth potential has shrunk. He measures this as the Labor Force Growth Rate plus the Productivity Growth Rate. The Labor Force Growth Rate has been around 0.5% and the Productivity Growth Rate only about 0.6%. This is far below the longer run combination at about 3%.
I hope I captured enough for this to make sense. See you with a stock pick tomorrow.
Dragonfly Capital is celebrating 5 years with a sale. You can get 20% off of the first year! That is only $499 for the first year with renewals at $558. Sign up heresale ends September 30th.
If you like what you see above sign up for deeper analysis and trading strategy by using the Get Premium button above. As always you can see details of individual charts and more on my StockTwits page.
The information in this blog post represents my own opinions and does not contain a recommendation for any particular security or investment. I or my affiliates may hold positions or other interests in securities mentioned in the Blog, please see my Disclaimer page for my full disclaimer.
blog comments powered by

Disqus
Gregory W. Harmon CMT, CFA, has traded since 1986 and held senior positions including Head of Global Trading, Head of Product Development, Head of Strategy and Director of Equity. (More)