Priceline Earnings Trade Review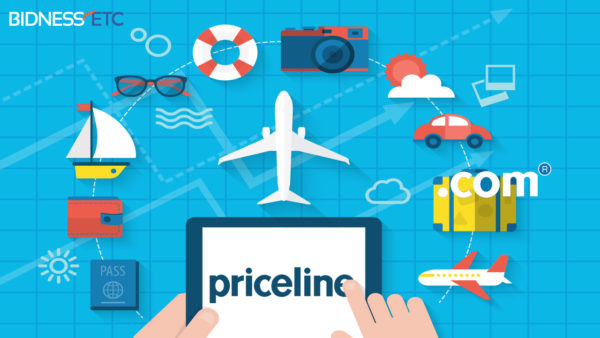 Last week I offered some trading ideas for Priceline ($PCLN) ahead of its earnings report Tuesday night here. Below is an analysis of how they played out and what steps a trader in each would have made. The stock closed at Expiry Friday at a price of 1818.18. Here were the trade ideas:
Trade Idea 1: Buy the May 12 Expiry 1900/1850/1830 broken wing Put Spread for $16.
Trade Idea 2: Buy the May 12 Expiry 1910/1925 Call Spread ($9) and sell the May 12 Expiry 1815 Puts for free.
Trade Idea 3: Buy the May 12 Expiry/June 2000 Call Calendar ($16) and sell the May 12 Expiry/June 1850 Put Calendar ($14 credit) for $2.
Trade Idea 4: Sell the May 12 Expiry 1800/2000 Strangle for $14 credit.
The first trade was a bearish trade, buying a 1900 strike put and a 1830 strike put, and then selling 2 of the 1850 strike puts. All had last Friday Expiry. This trade cost $16 to put on. With a move down to 18.18 the price was below all three strikes. This made for closing price of $82 on the 1900 put, $32 on the 1850 put, and $12 on the 1830 put. This combination was worth $30 at Friday's close. No action was required as your broker would auto-executed each leg, two shorts and two close outs, and end up putting $30 in your account for a gain of 87.5%.
The second trade was a bullish trade, buying a 1910 strike call and selling a 1925 strike call and a 1815 strike put all for last Friday's expiration. This cost no money to put on as the put sale proceeds offset the call spread cost. At a price of 1818 Friday each leg of this combination expired worthless. A break even trade. A trader would have lost transaction costs and been charged for margin usage for 4 days.
The third trade was a bullish trade buying a 2000 strike call for June expiration and selling last week's 2000 strike call. It also gave protection buying a 1850 strike put for last week expiration and sell a June expiration 1850 strike put. This 4 option combination gave a $2 credit to enter. At 1818 Friday, the May 2000 call expired worthless, but the May 1850 put was worth $32. A trader would have sold that put for $32. They would also continue to hold a June 2000 call and be short a June 1850 put. With Priceline moving higher Monday the trader can continue to hold these looking for a rebound above 1850 before June expiration, roll the short Puts down to a lower strike and out further to gain more time and price cushion, or could accept a loss of about $47 ($13 when netted against the $32 gain and the $2 credit to put the trade on).
The fourth trade was non-directional, selling both a 1800 strike put and a 2000 strike call that expired last Friday. This trade gave a $14 credit to enter. With the price at 1818 Friday both legs expired worthless and required no action. The trader would keep the full $14.
Trades like these are offered everyday to Dragonfly Capital Premium subscribers. Why don't you consider joining during the The Dragonfly Capital Spring Sale going on now. 20% off an Annual Subscription, 12% off a Quarterly Subscription. And your renewal stays at that sale price. Get started here
If you like what you see above sign up for deeper analysis and trading strategy by using the Get Premium button above. As always you can see details of individual charts and more on my StockTwits page.
The information in this blog post represents my own opinions and does not contain a recommendation for any particular security or investment. I or my affiliates may hold positions or other interests in securities mentioned in the Blog, please see my Disclaimer page for my full disclaimer.
blog comments powered by

Disqus
Gregory W. Harmon CMT, CFA, has traded since 1986 and held senior positions including Head of Global Trading, Head of Product Development, Head of Strategy and Director of Equity. (More)