Charts, Actionable Ideas and Blogging Matters – 4 Years Later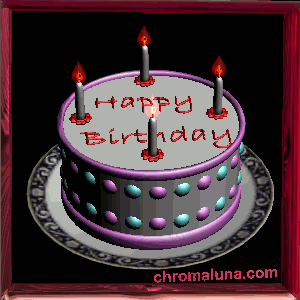 This morning, will see the junior staff and entrepreneurs in the office for a quick few hours. The senior staff will be on the train to the Hamptons or at Costco buying things for the weekend barbecue. And the executives will use Uber helicopter service to their summer homes for the next 3 months. It is the unofficial start of the summer season. Today also happens to be 4 years that I have been writing this blog. I had been dabbling in social media about a year, posting a lot of charts to twitter and StockTwits when I finally had enough with the media frenzy at the time, pundits suggesting that charts did not matter. That broke my calm demeanor and had me rushing to my wife to teach me how to start a blog.
For those of you that do not know, my wife is not any kind of great technology mind, but she used to work at a technology consulting company, Sapient Technologies, at the height of the dotcom boom/bust so I go to her with questions. She was an educator, un-involved with technology, but it does not matter, she is a tech head in my mind. And she got me set up. So a hero too. I immediately wrote what I thought was a heated diatribe titled Charts Still Do and Have Always Mattered. Looking back it was not that well written. It was raw emotion flowing out. And it felt good. This is what blogging was supposed to be about. I was hooked.
My blog and website have evolved a lot since then. And hopefully my writing has too. There is now a full page for quick reference of my views on the S&P 500 and money management firm Presidium Capital and recently some frequently used terms for example. But the heart of my blog has been about charts. Well not just charts but educating and providing actionable ideas through charts. On all timeframes both macro and micro. That has been a constant. I have taken a few journeys into other areas occasionally but they can be counted on the fingers of both of your hands. Not significant compared to the 3700 posts in total.
One other thing that has been consistent over that time is my long term bullish view of the market. The chart below has helped guide me in this. I first posted it November 7, 2010, and it was not a forecast, but a vision of what might be. There is no hard stop at 1923 on the S&P 500 just because that would be a 161.8% extension. It could easily also go to 200% or 173.8758% or anywhere else. And it does not have to retrace 50% afterwards either. If you read me often you know I see technical analysis as a method to uncover points of reflection not points of inflection. There is no certainty.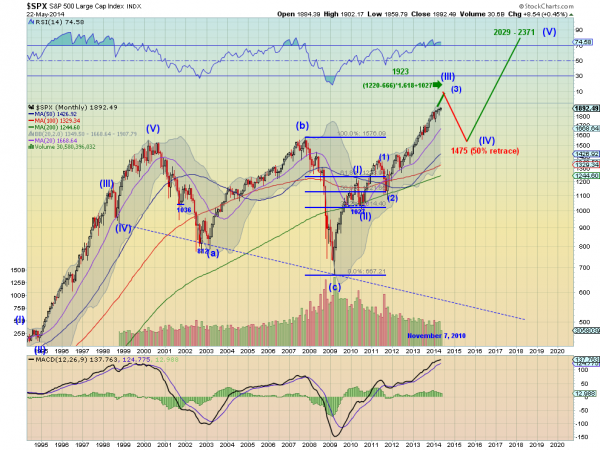 As we roll into the Memorial Day weekend I remain long term bullish. That media hype is back and has been getting worse, focusing on the bearish picture now. Maybe they will be right this time. I remain committed to providing actionable ideas and education through this blog. I also want to challenge you to join me and start your own blog expressing your thoughts and ideas. It does not have to be about stocks or charting, but anything you think about day in and day out and want to share. Coffee, baking, cars, whatever. I hope that you enjoy reading my material and it has helped educate you. Enjoy your weekend.
Get my book, Trading Options: Using Technical Analysis to Design Winning Options Trades from Amazon.
____________________________________________________________________________________________________
Want to learn more about Dragonfly Capital Views?
Dragonfly Capital Views Performance Through May 2014 Expiry and sign up here
If you like what you see above sign up for deeper analysis and trading strategy by using the Get Premium button above. As always you can see details of individual charts and more on my StockTwits page.
The information in this blog post represents my own opinions and does not contain a recommendation for any particular security or investment. I or my affiliates may hold positions or other interests in securities mentioned in the Blog, please see my Disclaimer page for my full disclaimer.
blog comments powered by

Disqus
Gregory W. Harmon CMT, CFA, has traded in the Securities markets since 1986. He has held senior positions including Head of Global Trading, Head of Product Development, Head of Strategy and Director of Equity. (More)

Recent Posts

Archives