Stocks and Bonds Rising Together, Its OK
Conventional wisdom states that rising bond prices are bad for stock prices. Rising bond prices mean falling yields, which should be good for equities. If bonds return little or no yield then equities, despite being riskier, look more attractive. But rising bond prices also mean that money is being attracted to the bond market, and away from or out of equities. This latter piece is what makes up the conventional view. This view gets fueled in times of turmoil or uncertainty like now due to the goings on in the Ukraine. US Treasuries have long been the place of choice to store value when any kind of global unrest occurs. A flight to safety it is called. And with the prospect of an invasion in the Ukraine, this comes to everyone's mind. Putin's activities could very well be keeping a bid under US Treasuries, and may pull money of of equities in the near term. But if your view goes beyond the near term then it is better to pay closer attention to the actual relationship between US Treasuries and Equities.

The simple chart above is a good place to start. It shows the monthly prices of both the 30 year US Treasury Bond (upper panel) and the S&P 500 (lower panel) over the last 10 years. There is indeed evidence in this chart for the conventional view. The most prominent is the red bar from 2008 into 2009, at the height of the Financial Crisis. This is easy to label a flight to safety. There is also a red bar in 2010 corresponding to the PIG's (Portugal, Ireland and Greece) crisis in the Eurozone. What is interesting about these two red bars is that they occurred with US Treasuries spiking quickly and they were short lived. The second one barely impacted the US Equity move higher at all (Mental note: this was all of the Eurozone, not just one country like Ukraine). So the conventional wisdom is not totally off base.
But perhaps more interesting are the two green boxes. These are times when equities and US Treasuries both moved higher. The most recent was in 2012 and occurred for 12 months. But looking back to the period from mid-2003 to mid-2007, there was a 4 year stretch when this happened. That is 4 years of moving against the conventional wisdom. No one can say if the current joint move higher of equities and US Treasuries will last 4 years or will result in a 2008 like spike and divergence, but what is clear is that betting that equities will fall just because US Treasuries are rising is a fools game.
Get my book, Trading Options: Using Technical Analysis to Design Winning Options Trades from Amazon.
Dragonfly Capital Views Book Launch Celebration
For a limited time the Opportunity to join the Dragonfly Capital Views Premium Membership on an Annual basis is available for only $618.
This special Fibonacci rate (1000 divided by Φ) will be around for a limited time. Don't miss this opportunity to join or upgrade! Sign up here. As part of this celebration, the first 25 annual subscriptions will also get the book*.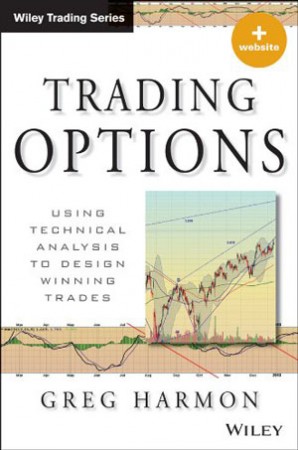 Get my book, Trading Options: Using Technical Analysis to Design Winning Options Trades from Amazon.
*book will be sent after payment is processed. It will also require you to send me your address for delivery.
Want to learn more about Dragonfly Capital Views?
Dragonfly Capital Views Performance Through February 2014 Expiry and sign up here for the free 7 day trial before you pay.
If you like what you see above sign up for deeper analysis and trading strategy by using the Get Premium button above. As always you can see details of individual charts and more on my StockTwits page.
The information in this blog post represents my own opinions and does not contain a recommendation for any particular security or investment. I or my affiliates may hold positions or other interests in securities mentioned in the Blog, please see my Disclaimer page for my full disclaimer.
blog comments powered by

Disqus
Gregory W. Harmon CMT, CFA, has traded in the Securities markets since 1986. He has held senior positions including Head of Global Trading, Head of Product Development, Head of Strategy and Director of Equity. (More)

Recent Posts

Archives