Sunday Humor: the Nutcracker and Nana
In our household we experienced a 'real life is funnier than you can imagine' series of events today. Like every time this happens, it started out innocently. Nana just wanted to take her 5 local grandchildren to see the Nutcracker. A really nice thing. She had planned this weeks ahead of time, got the tickets and confirmed the date with my wife and her brother. 2:00 pm Sunday December 2nd. The performance at Severance Hall is less than 6 miles from our home and she had planned to leave at 12:50 to corral the kids and get there in time.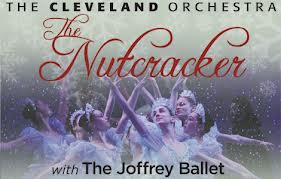 But as you can imagine, it was not that easy. We had just spent a lovely day visiting Santa on Saturday. The weather unseasonably warm in the high 50's. This continued Sunday but torrential rains joined the picture. Nana had things under control until she tried to leave. Our kids were first and I watched in the crowded kitchen as my daughter ran around with her umbrella open. 1:00pm came and the announcement to get in the car with it. Ten minutes late but, not so bad for a woman who has trouble with a schedule. I take that back, she has never had a problem getting to church on time, just everything else. Thanksgiving dinner at 4:00 comes at 5:00 but still, 10 minutes is not so bad and it is only 6 miles away. Oh, except that Doug's kids are 3 miles the other way. I watch Nana pick up the tickets from the counter and run out into the rain.
Through the window 5 minutes later I notice the car is still in the driveway. Turns out there are no booster seats in the car. They are in the trunk. Nana is now riddling around in the trunk pulling them out getting soaked, and I can just hear my 7 year old barking instructions at her, because that is what he does. All the time. Another 5 minutes and then at 1:10 the car is leaving the driveway. She has left her mobile phone, but that is normal too. Since getting an upgrade to a smartphone to understand the technology her children use, she has forgotten what they are for. This is kind of odd since she was previously very good about this. Oh well. The phone doesn't work in the Orchestra Hall anyway, and she is off.
5 minutes later she arrives at my brother-in-laws house. Now Nana needs to drive all the kids, so she switches cars with Doug. He will be going as well to help out with his 4 year old. As they are prepping to leave Nana can't find the tickets. You might think this is horrible but this is where it starts to get funny. She could call us from Doug's house to see if we could find them. But that is not how she is wired. Her call was to get in the switched car and drive back to look for them.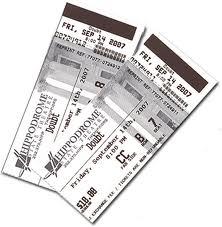 As she is doing this Doug calls us and I suggest that he look in the trunk since I happened to see her fiddling in there. Guess what? That is where they are. Nana ends up back with my wife and I, and we tell her the good news. 1:25pm. Still plenty of time. She is off back to Doug's to get the kids in the car and back on course. Oops, no mobile phone still.
All seems well until 10 minutes later my wife gets a call from her brother. "Mom either forgot how to get to the Orchestra, or something is wrong. She just turned around." He had been following her. Nana shows up back at home because she did not have any cash to pay for parking. 1:37 pm (later that evening she will tell us that she actually stopped at her friends house first to see if she could borrow some money). With cash in hand, she is back out the door. Still enough time. But last I remember the parking garage takes credit cards. I can only imagine the rest. The kids are nonplussed and enjoy the show. In the end it all works out. It always does. Outside of my wife and I, and Doug and his wife, no one knows how a simple day at the Ballet went awry. Oh and you folks.
If you like what you see above sign up for deeper analysis and trading strategy by using the Get Premium button above. As always you can see details of individual charts and more on my StockTwits page.
The information in this blog post represents my own opinions and does not contain a recommendation for any particular security or investment. I or my affiliates may hold positions or other interests in securities mentioned in the Blog, please see my Disclaimer page for my full disclaimer.
blog comments powered by

Disqus
Gregory W. Harmon CMT, CFA, has traded in the Securities markets since 1986. He has held senior positions including Head of Global Trading, Head of Product Development, Head of Strategy and Director of Equity. (More)

Recent Posts

Archives