Tax and Fiscal Musings from a Technical Analyst

Now until December 2nd, the Annual Membership can be had at a Special Fibonacci Discount to the Rolling Monthly Rate. 38.2% off or $667.44. Follow the link here.
I'm taking a bit of a step back from the charts to toss out some thoughts on this whole tax issue. It seems that the mainstream media has this all wrong. Suppose you look at this issue of potentially rising taxes from a traders perspective. If you have a stock that you have held long enough to get capital gains treatment, it is likely held at a profit. You still like the stock and want to continue to hold it, but post election it seems clear that whatever the new capital gains rate will be, it will be higher going forward. Why would you not sell the stock to book the gain in 2012 and then immediately buy it back. You will have reset your basis higher and paid some taxes but are avoiding a higher tax rate on a piece of your gains in the future. This could explain why there is bias towards stocks with big insider holdings accelerating and paying special dividends. The rich folk want to pay less now, not more later. Conversely, if you have a loss it is going to be more valuable next year so why not wait to tax loss sell? This would seem to give an upside bias to the market at least into the beginning of the year.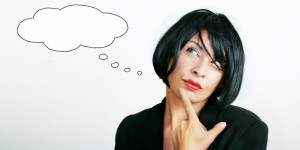 What about the fiscal cliff pulling down the economy and the market? Doesn't that give pause to the second part of the trade, buying back the stock? I hear ya, but there are many things working against that too. First, the current short term trend is higher. Next, with the cornucopia of special dividends being issued no one wants to be the one who sold or did not own the stock before it was issued. Third, no one is selling losses because they are worth more next year. Finally, economic numbers are not so bad with the GDP print revised higher yesterday and housing continuing to improve.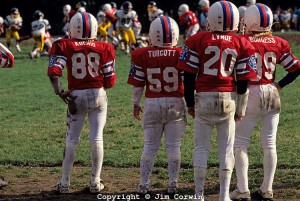 Oh, you don't believe that last point? Think that going over the fiscal cliff could send us into recession? I guess it could if every company decides to lay off 10% of their workforce and cut spending. But haven't these same companies been saying for a year that they are deferring doing anything? waiting on the sidelines until resolution is clear? Doesn't that mean that they have not been hiring as the economy has been improving modestly and are getting strapped as it is now. That also means they have not been spending to this point. Explains the big cash balances doesn't it. Isn't resolution, no matter what it is, going to unleash this constraint and create growth. That leaves fear or no resolution as the only reason to be worried about the next few months. And I will give you that one as a possibility. But the many other factors seem to point in a better direction. Easy-peasy, even a technical trader can see through the fog sometimes.
Now back to the charts.
If you like what you see above sign up for deeper analysis and trading strategy by using the Get Premium button above. As always you can see details of individual charts and more on my StockTwits page.
The information in this blog post represents my own opinions and does not contain a recommendation for any particular security or investment. I or my affiliates may hold positions or other interests in securities mentioned in the Blog, please see my Disclaimer page for my full disclaimer.
blog comments powered by

Disqus
Gregory W. Harmon CMT, CFA, has traded in the Securities markets since 1986. He has held senior positions including Head of Global Trading, Head of Product Development, Head of Strategy and Director of Equity. (More)

Recent Posts

Archives